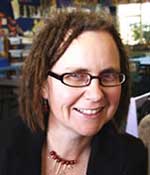 An inspiring and motivational speaker, Yolanda's training delivery is grounded in her extensive teaching experience and best practice. She is deeply committed to supporting children to achieve the greatest success in reading and writing.
Yolanda achieved 'Advanced Skills Teacher' status for excellence in teaching for her work with New Entrants in London's East End. Her previous experience also includes teaching at all levels in the Junior classes including teaching in a bilingual unit, as a Reading Recovery teacher and as an itinerant teacher working with children with Special Needs. Yolanda is also trained in First Steps and Multilit.
She has worked with Under 5's in a kindy, an Early Childcare Centre and as a teacher at Kohanga Reo. Much of her experience has been in lower socio-economic schools, and working with children who have English as an additional language and/or have learning difficulties.
Yolanda's management experience includes Deputy Principal, Assistant Principal, Senior Teacher and as chairperson of an Early Childcare Centre. She has worked on secondments to the Support for Learning Service and in an advisory role to support struggling teachers.
An Early Literacy advisor for the Literacy Team for the London Borough of Tower Hamlets, Yolanda later worked as an Independent Early Literacy Consultant in the Borough and in schools both in and outside of London. Yolanda has trained several thousand teachers and teacher aides in phonics in the UK, New Zealand, the Cook Islands, Fiji and Hong Kong.
Yolanda currently teaches at Ao Tawhiti School in Christchurch. She is a fully registered New Zealand teacher.