ADVANCED PHONICS Webinar 1pm-4pm, 28 March
$90.00
COURSE INSTRUCTOR:
Yolanda Soryl
DURATION:
3 hours
TIME:
1pm to 4pm
Join Yolanda for her online Advanced Phonics training webinars. A follow up course aimed at teachers who not only have attended the Primary training, but have been teaching phonics and want training at a higher level.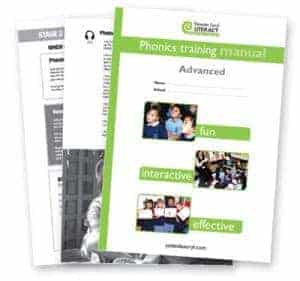 COURSE DETAILS
This training course covers:
• supplementary hearing activities
• how to transfer phonics to reading and writing
• time for questions and feedback
• 2 new stages to bridge Stages 4 & 5
• how to maximise phonics teaching
Includes the 36-page Advanced Phonics training manual.
SPECIAL GROUP DISCOUNT OFFER
Book 6 places, pay for 5

(save $90)

or book 12 places and pay for 10

(save $180)
PLEASE NOTE to qualify for this discount, you must order all 6 or 12 places in one order. Ordering say, 4 places and then 2 more in another order later does not qualify.
38 placements available