Description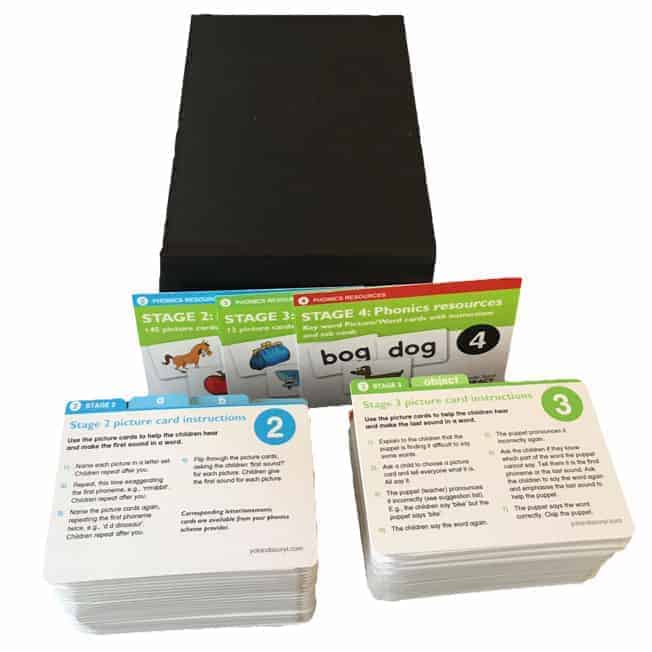 Mini Phonics Kit: Stages 2-4
Professionally produced picture and word cards for Stages 2-4 lessons that comes packed in a handcrafted sturdy box finished in stylish black buckram with a lid that fastens magnetically. Kit includes lesson instructions and a full set of indexed tab cards. It is a mini sized version of the A5 kit for those working one on one or in small groups on Stages 2-4. The cards are small (A7) so that children can handle them. Touching is helpful for learning and little fingers need little cards.
• contains 256 cards and 52 index tab cards and instructions
• professionally printed on laminated quality card
• A7 sized cards with rounded edges with full colour images
• colour coded tabs and index
• 100% New Zealand made
• clear lesson instructions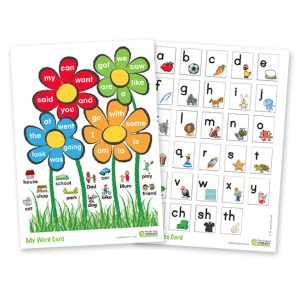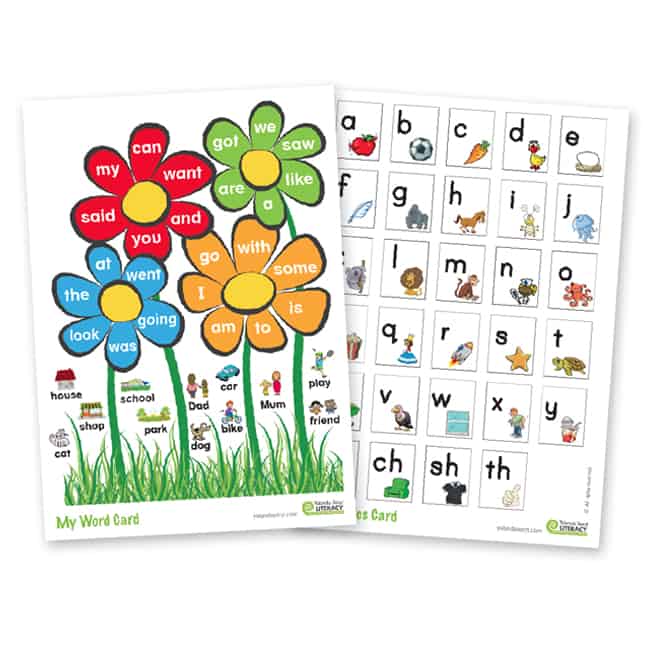 Phonics Words (PW) Card (A5)
Wipeable double sided printed A5 colour card with letters/mnemonics on one side and 25 high frequency words, plus common content words, on the other.
• Handy A5 size for easy storage
• Great for tucking into a child's writing book
• Matches the larger A3 and A2 PW cards that the teacher can use in Shared Writing to model how to apply phonics and graphic knowledge skills in writing
• A vital resource for independence at writing time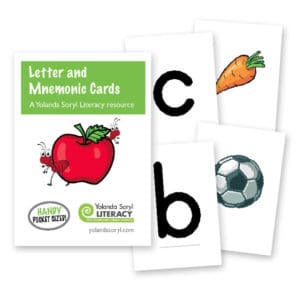 Letter and Mnemonic card sets
Excellent for revising the letter sounds and names and helping children to remember the sound of the letter.
• Laminated double sided cards
• Colourful mnemonic pictures
• Includes two 'k' options (straight and curly)
• Comes in a handy cloth bag for convenient and safe storage Our bags are ethically sourced, biodegradable at the end of life and offer a convenient and safe way to store your mnemonic cards.