PRIMARY PHONICS Rotorua 9am-3:30pm, 12 March
$225.00
COURSE INSTRUCTOR:
Yolanda Soryl
DURATION:
6 1/2 hours
TIME:
9am-3:30pm
Our Primary Phonics course is aimed at teachers and teacher aides working with children age 5-7, but is also invaluable for anyone working further up the school with any child challenged by spelling in writing and decoding in reading.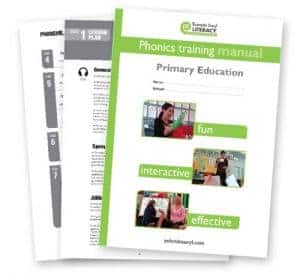 COURSE DETAILS
This training course covers:
• basic phonics theory
• the seven stages of phonics
• lesson plans for each stage
• modelled lessons
• assessment and resources
The price includes the 80-page Primary Education Phonics training manual with full lesson plans and the training resources PDFs.
Price includes GST.
Full venue details given on enrollment.
SPECIAL GROUP DISCOUNT OFFER
Book 6 places, pay for 5

(save $225)

or book 12 places and pay for 10

(save $450)
PLEASE NOTE to qualify for this discount, you must order all 6 or 12 places in one order. Ordering say, 4 places and then 2 more in another order later does not qualify.
49 placements available