Established in 2004, Yolanda Soryl Literacy (aka Phonics Trading Limited) is a New Zealand social enterprise whose aim is to equip teachers and whānau with the tools to support children's early literacy learning.
Overview
We are passionate about fostering the joy of reading and know that for many children, the biggest stumbling block they face when learning to read is working out what the squiggly lines on the page say. Our focus is on word-level teaching and resources: phonics and word recognition.
We provide training and resources to help you teach phonics, phonological awareness and to deliver intervention programmes such as Early Words, BUZZ and Reading Discovery Club. Our programmes help all children and are particularly supportive for students with learning differences such as dyslexia. We follow the sciences of reading which show the importance of including the systematic and explicit teaching of phonics as part of a broad structured literacy programme.
Yolanda Soryl is the driving force behind Yolanda Soryl Literacy and has trained over 25,000 teachers and teacher aides in the methods she uses in her classroom. Yolanda is a MOE PLD facilitator. She is a teacher of and also a parent to children with dyslexia. Yolanda has a circle of teachers and students who help her test every course and resource during development, and feedback from users is always welcome.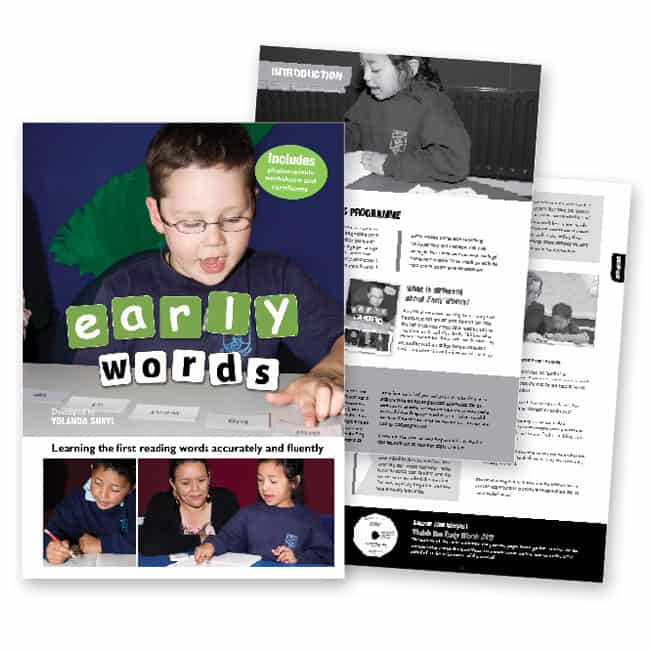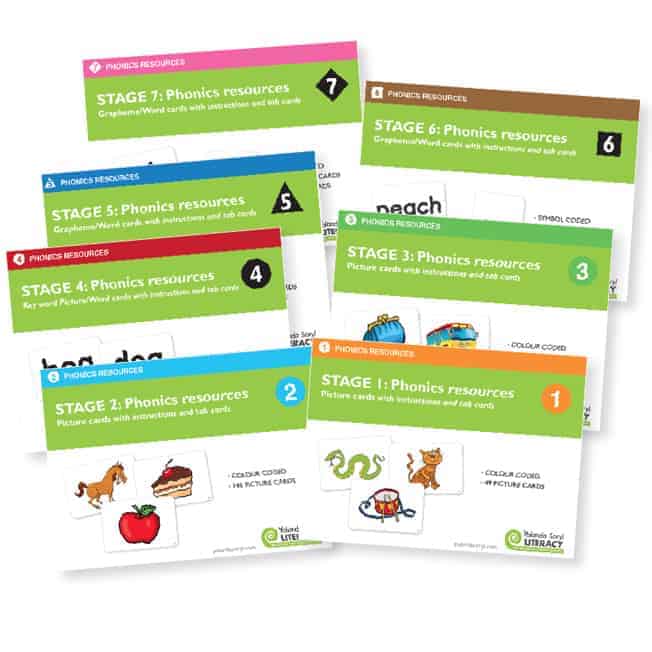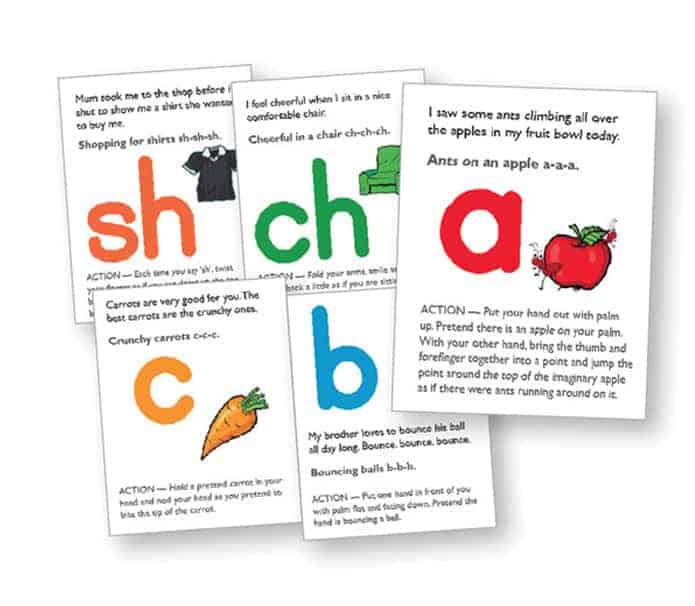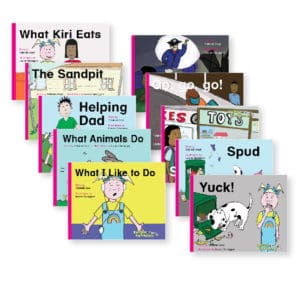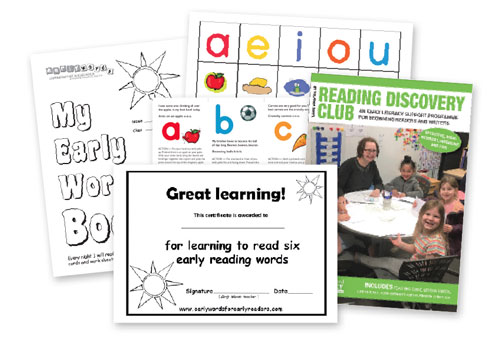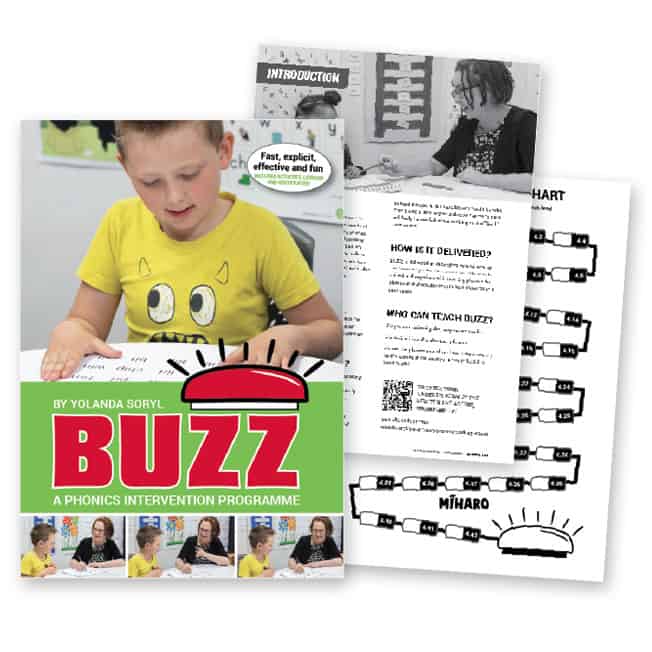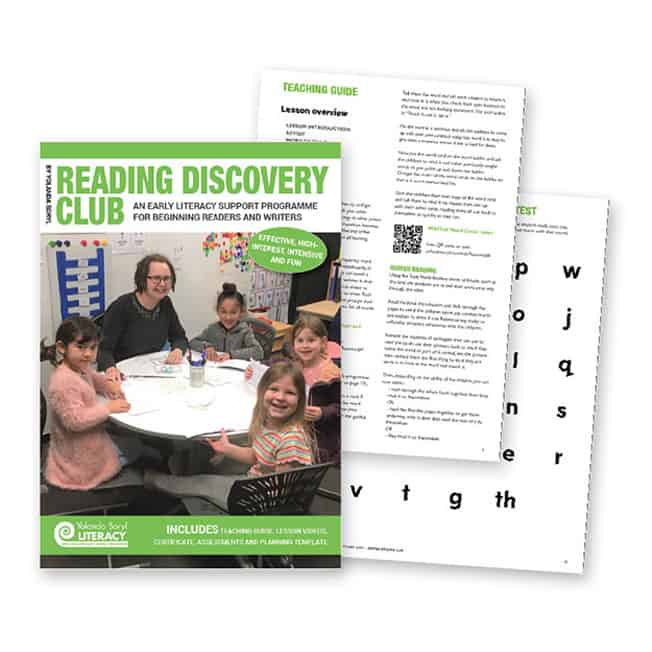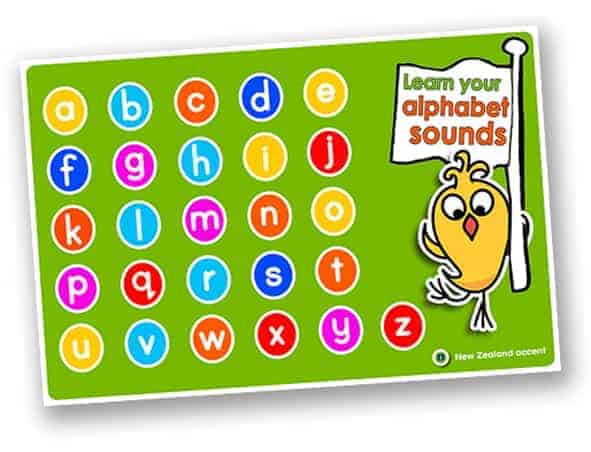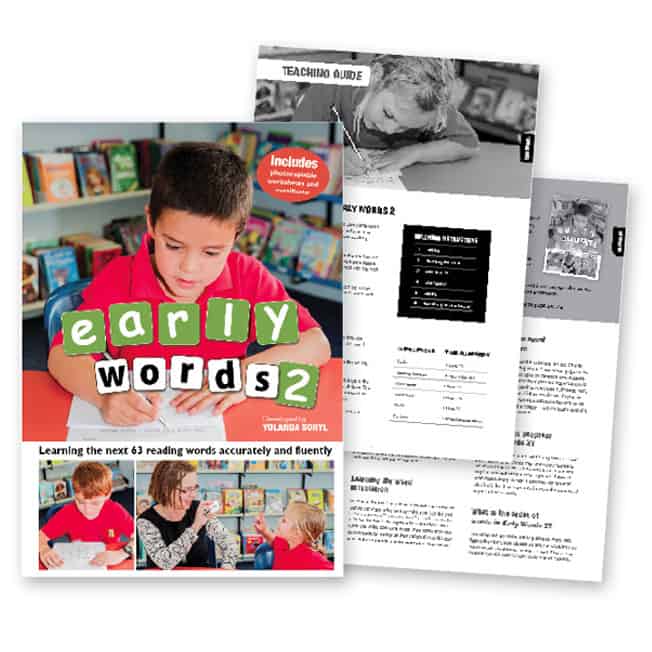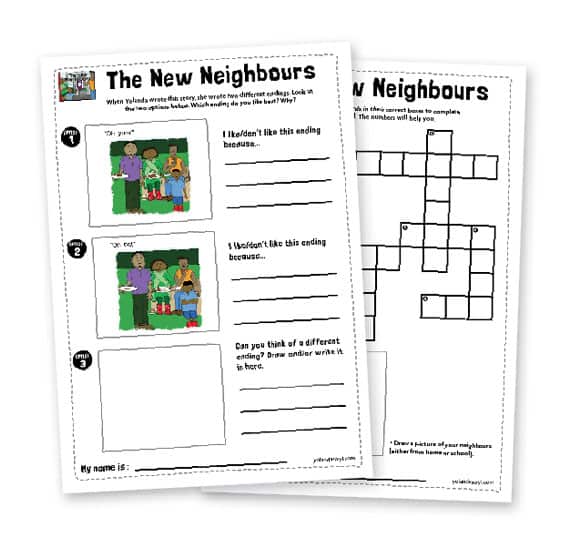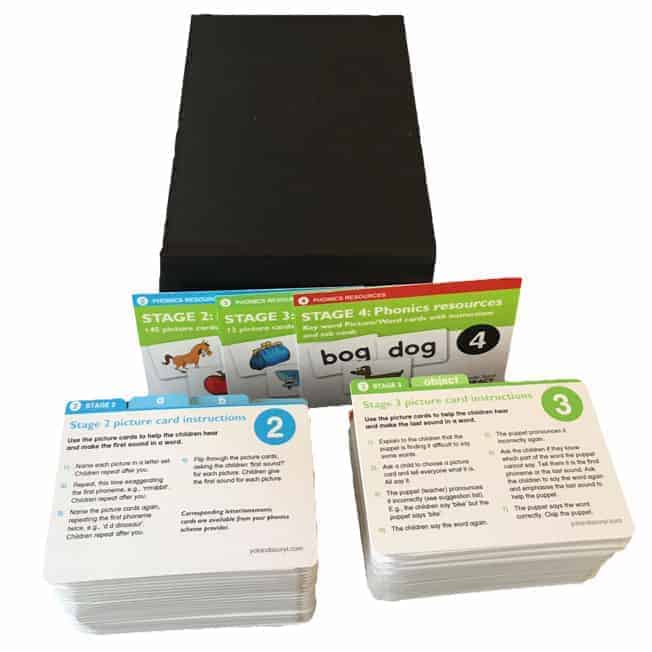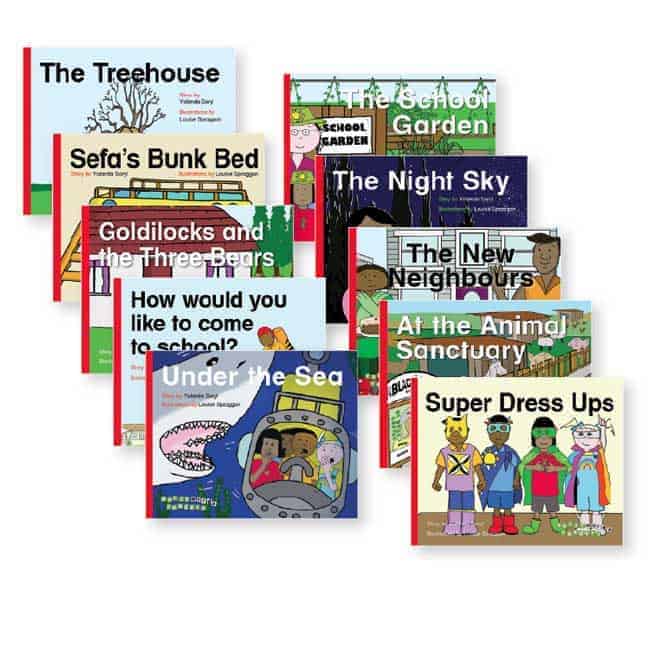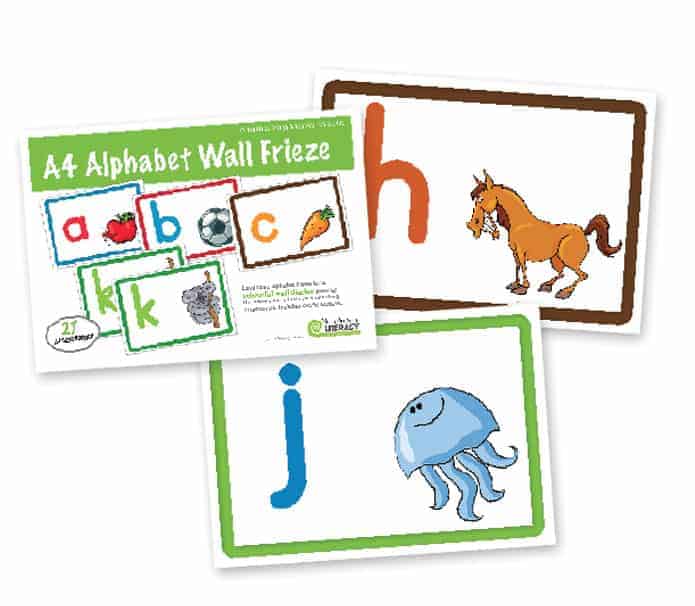 Yolanda Soryl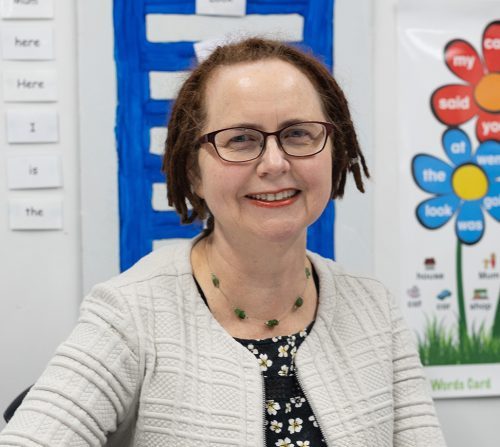 Qualifications
New Zealand
MA Hons (Canterbury)
Dip Tchng (Christchurch College of Education)
United Kingdom
PGDip Ed (Institute of Education, London)
Member of Reading Recovery Teachers' Network
What drives Yolanda to do what she does – in her words
In my early 20's, I made a promise to myself that I would spend my life helping children and animals. One of the best ways I've achieved my promise to help children is as a teacher. Teaching children to read and write opens doors for them. It did for me.
I entered the teaching profession in 1982. Teaching is definitely my calling. I was lining up my dolls and playing schools when I was five years old!
I am still a practising registered teacher. Currently I teach literacy at Ao Tawhiti School in Christchurch for half the year, spending the rest of the year helping Primary and ECE teachers and teacher aides, and parents, help their children learn to read and write.
For my full professional resume, see my LinkedIn profile.
Let's get personal!
Quite interesting facts about me
• I taught myself to read before I was old enough for school and would go to the library on a tricycle by myself to get books.
• I am a Heart Kid.
• When I decided to bring phonics to New Zealand schools in 2004, I put my hair in dreadlocks to help make phonics look cool.
• I am a founding member of the Te Kohanga Reo o Rānana (London Kohanga), and my children were educated bilingually (English and Māori). I got Teletubbies to come to Kohanga and film us doing tī rākau.
• I have always been committed to social justice, and environmental issues and have been actively involved in grassroots environmental, human and animal rights movements.
• I am President of the Christchurch Vegan Society and have been vegan since 1989. I have organised 16 Vegan Expos, along with a team of incredible volunteers.
• I survived my car going over a cliff in the Coromandel and landing upside down in a river resulting in a near-death experience.
• I am obsessed with cake. My favourites are vanilla, lemon or coconut.
Publications
See 'Publications' below to view my full list of books, manuals including a phonics app I have published.
The team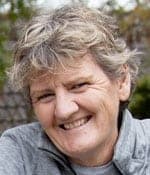 CATH CHITTENDEN, Courses and shop
Cath is our super organised courses and shop manager and is the person to go to with any queries about courses, the shop, orders or anything really. Cath created Daffodil Enterprises for the Cancer Society and is an expert on sun protection products. A practical and handy person, Cath loves to find creative solutions to tackling DIY and YSL problems.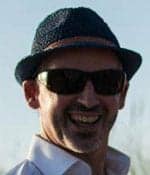 ANTHONY TERRY, Graphic and website designer
Anthony is responsible for providing all the design needs including the layout of the website and all of our various resources. Anthony runs his own design and social media business, Social Media Revolution Design. For fun and relaxation, he enjoys ferreting a good garage sale and lots of time in the kitchen, cooking delicious vegan food. He is particularly well-known for his 'to-die-for' vegan raspberry cupcakes!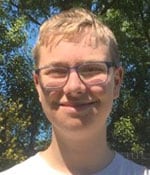 TE KOHA Soryl
Te Koha has graduated from helping set up rooms for courses to now managing stock, packing and sending out orders and assisting with the tech for webinars. While he is not working for us, he works as a casual  child care assistant in pre-schools and as a guest assistant at the Te Pae Convention Centre. In his spare time he volunteers at Socially Speaking, helping children with communication difficulties, and bakes for the local community centre morning teas. Te Koha loves board games, reading and baking vegan chocolate chip cookies!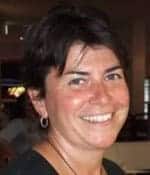 LOUISE SPRAGGON, Illustrator
Louise is our very talented illustrator and creator of all the pictures for our resources. A former high school art & media teacher and animator, Louise currently works in the film industry. Recently she has been working on the 'Power Rangers' TV series.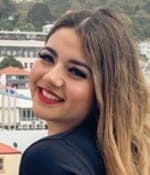 SARAH ALWAN, Webinar support
Sarah is our webinar support person. She helps make sure our online courses run smoothly. Sarah is a Masters student and is researching migrant employment. She also works as a tutor and in her spare time is learning to roller skate.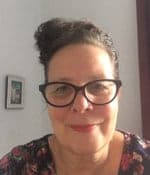 LINDA GRANT – Advisory teacher
Linda is a passionate primary school teacher, who has worked with children in their first year of school for many years. She currently teaches at New Lynn School in Auckland.
JANICE KRAMMER – Advisory teacher
Janice is an experienced teacher and has worked across the junior school teaching years one to four. Her focus is supporting children in their learning and providing a solid foundation in their first years. She works closely with a teacher aide, Marg Smart, finding and implementing successful literacy programmes. They currently work at Te Ara Koropiko West Spreydon School in Christchurch.
Courses
Our courses equip you with the knowledge and confidence to teach the early literacy skills that help enable children to achieve independence and enjoyment in their reading and writing. Our courses include both live webinars and in-person courses in the main centres.
Sign up for our monthly newsletter to receive information on upcoming courses and resources.
Click here to find answers to questions commonly asked about courses.
We are proud to say all of our courses are:
• full of practical tips and activities you can use immediately
• thought provoking, engaging and often entertaining
• relevant to the modern classroom
• delivered by one of New Zealand's leading qualified teacher trainers
• professional, efficient and focused
• supported by research and the science of reading
• highly praised by fellow teachers
Resources
Our teaching resources have been developed with the kiwi classroom in mind and are thoroughly tested by Yolanda, other teachers and children before release. We also produce many useful free teaching downloadables. Our resources are highly appealing to children and are grounded in the science of reading and usability. Resources that carry the Yolanda Soryl name have been made in New Zealand by local printers and small businesses, including those employing people with learning difficulties. We use sustainable and ethically produced materials whenever possible.
We also sell a small selection of teaching resources developed by other companies that Yolanda has personally taught with and can recommend.
You can learn more about our eco position and our learning resources by watching Yolanda talk about them here.
Videos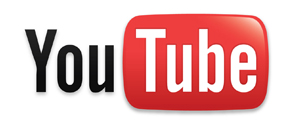 As part of Yolanda's commitment to providing clear and practical information for others to use in videos of teaching in action for anyone to use.
These cover varying early literacy teaching techniques including phonics, phonological awareness, word recognition and more. They can either be viewed as stand-alone introductions to literacy training or viewed alongside our teaching courses and programmes. Since publishing in 2011, the videos have had over half a million views.
Publications
2022 – Reading Discovery Club
A 30- minute daily group early literacy support programme for beginning readers and writers.
2021 – Alphabet Sounds
A phonics alphabet app featuring the New Zealand accent.
2021 – BUZZ
A 5 minute daily one-on-one intervention programme for students who require more practice and extra opportunities for over learning in phonics at Stages 1-4.
2013- 2021 – Early Word Readers
A cohesive collection of 50 guided reading books covering Levels 1-4 (Magenta-Red) using high-frequency words to help establish recognition and usage. Relatable multicultural characters, appealing pictures with many decodable words and use of humour to engage young readers. Each set is aimed at a specific reading level and includes discussion points and follow-up activities.
2016 – Early Words 2
A structured 5-minutes a day programme to learn the next 62 high frequency words.
2016 – Advanced Phonics Training Manual 
A course manual for attendees of the Advanced Primary Phonics course.
2014 – Developing Phonological Awareness 
A handbook of practical activities to develop phonological awareness in the Under-5's or older children who still need it.
2014 – Phonics Training Manual
A course manual for attendees of the Primary Phonics course.
2010 – Early Words
A structured 5-minutes a day programme to learn the first 48 high frequency words.
2001 – Tower Hamlets Early Literacy Support
A 30- minute daily group programme to support  children who are not yet underway in literacy after one year at school.
1996 – Storyworlds: ideas for teaching primary geography using 10 popular children's stories
Editor and contributor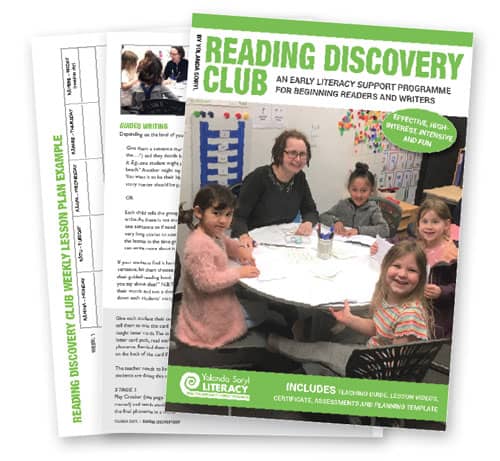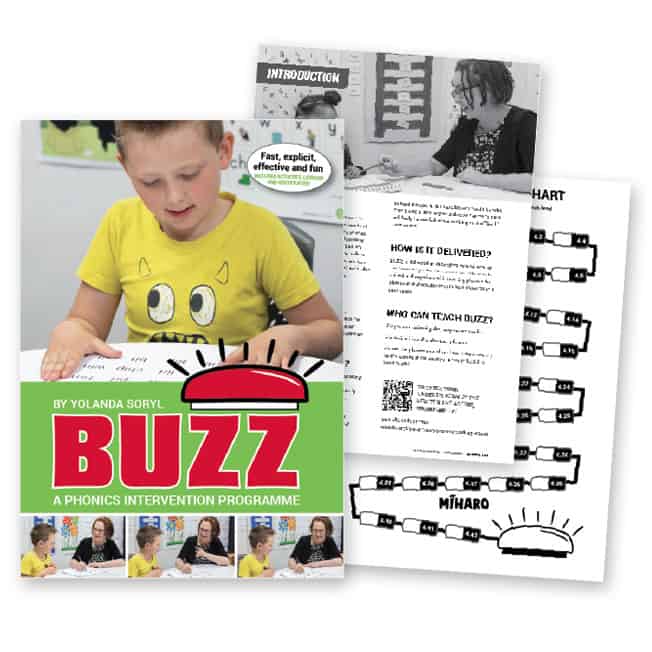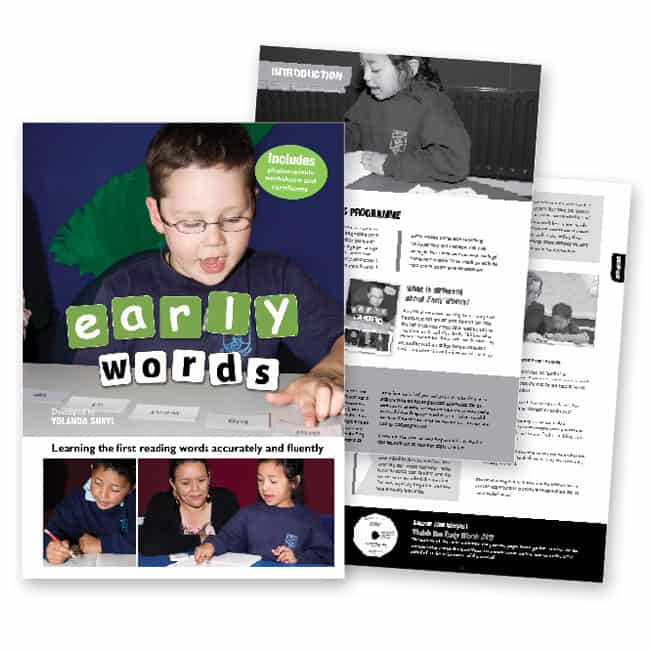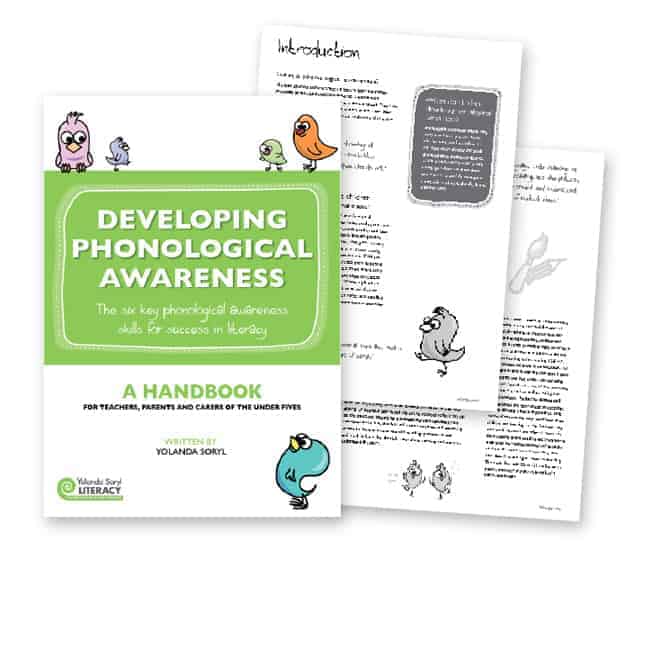 Eco & ethical position
Our eco and ethical position
We spend a lot of time thinking through the ethical and environmental aspects of what we do. Watch Yolanda talk about how we make eco and ethical principles integral to our business.