Advanced Phonics
A follow up course aimed at teachers who not only have attended the Primary training, but have been teaching phonics and want training at a higher level.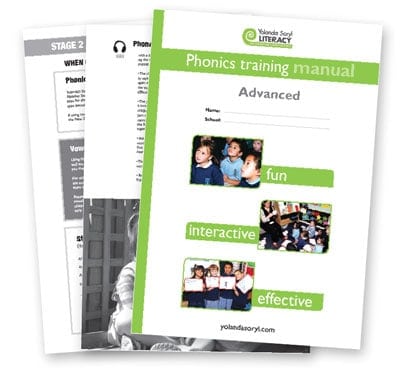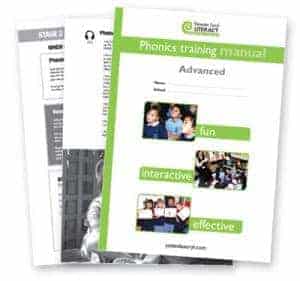 The course covers:
• supplementary hearing activities
• how to transfer phonics to reading and writing
• time for questions and feedback
• 2 new stages to bridge Stages 4 & 5
• how to maximise phonics teaching
Includes the 36-page Advanced Phonics training manual.
Prices includes GST.
We are proud to say all of our courses are:
full of practical tips and activities you can use immediately
thought provoking, engaging and often entertaining
relevant to the modern classroom
delivered by Yolanda Soryl
professional, efficient and focused
highly praised by fellow teachers
Any questions? Please see our About and FAQ pages for more information but if your question is not answered there, please contact us.
Special group discounts!
Bring a group and save!
Book 6 teachers, pay for 5! (Save $100)
Book 12 teachers, pay for 10! (Save $200)
N.B. All discounts must be claimed at the time of booking.
Available courses
We offer 2 ways to undertake this course
1) Live webinar (3 hours) $100
2) In-service training (2 hours) – visit our in-service training page