Introduction
Our courses aim to equip teachers and teacher aides with the word level teaching expertise to empower children with the skills and confidence they need to achieve early independence in their reading and writing. Parents and non-teachers are welcome at all courses.
We are proud to say all of our courses are:
• full of practical tips and activities you can use immediately
• thought provoking, engaging and often entertaining
• relevant to the modern classroom
• delivered by one of New Zealand's leading qualified teacher trainers
• professional, efficient and focused
• highly praised by fellow teachers
Course locations
The majority of our courses are run in the first two terms of the year.  Course locations include Whangarei, Auckland, Hamilton, Rotorua, Tauranga, Hawkes Bay, New Plymouth, Palmerston North, Kapiti, Wellington, Nelson, Blenheim, Greymouth, Christchurch, Timaru, Dunedin, Invercargill and more!
Request a course in your area
No courses in your area? We endeavour to offer courses where there is demand and Yolanda welcomes new requests. If you would you like to see training in your area then please get in touch so that she can consider your area when planning future courses.
Course instructor
Yolanda Soryl delivers all of the courses listed here. Recognised as an inspiring and motivational speaker, Yolanda's training delivery is grounded in her extensive teaching experience and best practice. She is deeply committed to supporting children to achieve the greatest success in reading and writing.
Yolanda's management experience includes Deputy Principal, Assistant Principal, Senior Teacher and as chairperson of an Early Childcare Centre. She has worked on secondments to the Support for Learning Service and in an advisory role to support struggling teachers.
An Early Literacy advisor for the Literacy Team for the London Borough of Tower Hamlets, Yolanda later worked as an Independent Early Literacy Consultant in the Borough and in schools both in and outside of London. Yolanda has trained several thousand teachers and teacher aides in phonics in the UK, New Zealand, the Cook Islands, Fiji and Hong Kong.
Yolanda currently teaches at Ao Tawhiti School in Christchurch. She is a fully registered New Zealand teacher.
Course costs
Course costs per person.
• Primary Phonics – $190
• Advanced Phonics – $90
• Early Words – $70
• DPA – $100
Group discounts
Special group discount offers!
We offer a special group concession to help reduce the costs for schools and their teachers.
Bring a group and save!
Book 6 teachers, pay for 5!
Book 12 teachers, pay for 10!

N.B. All discounts must be claimed at the time of booking.
Available courses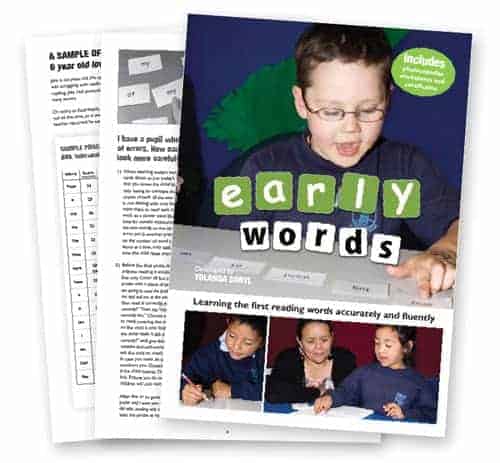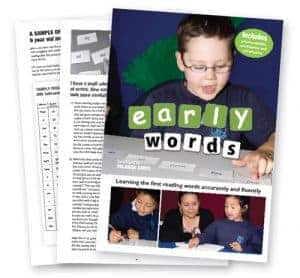 Our Early Words course is for anyone working with children at the very beginning stages of reading and using the Early Words programme.
This 2 hour course covers:
• theory about learning sight words
• how to teach the Early Words programme
• implementing the programme
Includes a training handout but the Early Words Manual must be purchased separately. Price includes GST.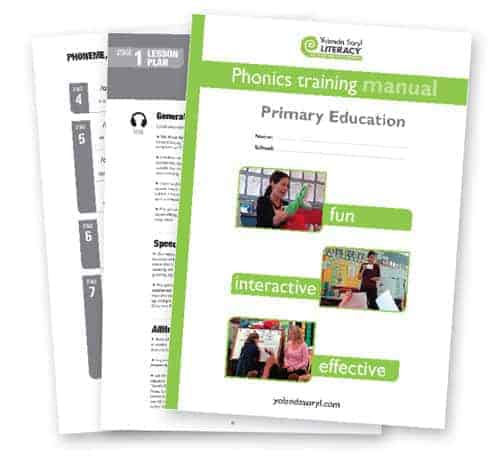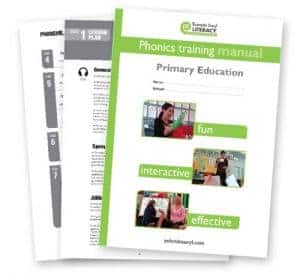 Our Primary Phonics course is aimed at teachers and teacher aides working with children age 5-7, but is also invaluable for anyone working further up the school with any child challenged by spelling in writing and decoding in reading.
This 6 hour course covers:
• basic phonics theory
• the seven stages of phonics
• lesson plans for each stage
• modelled lessons
• assessment and resources
Includes the 80-page Primary Education Phonics training manual with full lesson plans. Price includes GST.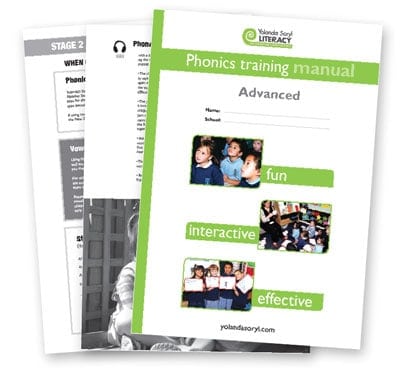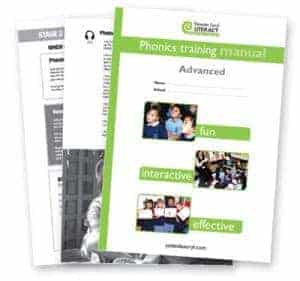 Our Advanced Phonics training course is aimed at teachers who not only have attended the training, but have been teaching phonics and want training at a higher level.
This 2 hour course covers:
• supplementary hearing activities
• how to transfer phonics to reading and writing
• time for questions and feedback
• 2 new stages to bridge Stages 4 & 5
• how to maximise phonics teaching
Includes the 36-page Advanced Phonics training manual. Price includes GST.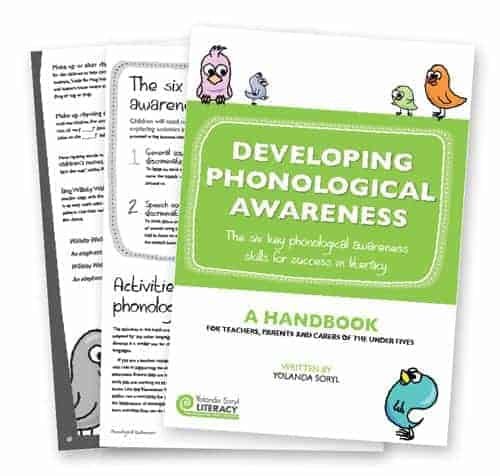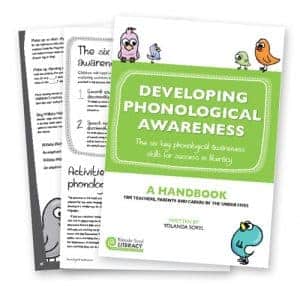 Our Developing Phonological Awareness (DPA) course is aimed at teachers working with children aged 0-5 or older children who require additional support at the earliest level of literacy development.
The 3.5 hour course covers:
• basic theory
• an overview of the seven stages of phonics
• in depth coverage of Stage 1
• lesson plans
• assessment
• resources
Includes the 44-page DPA Handbook. Price includes GST.