Description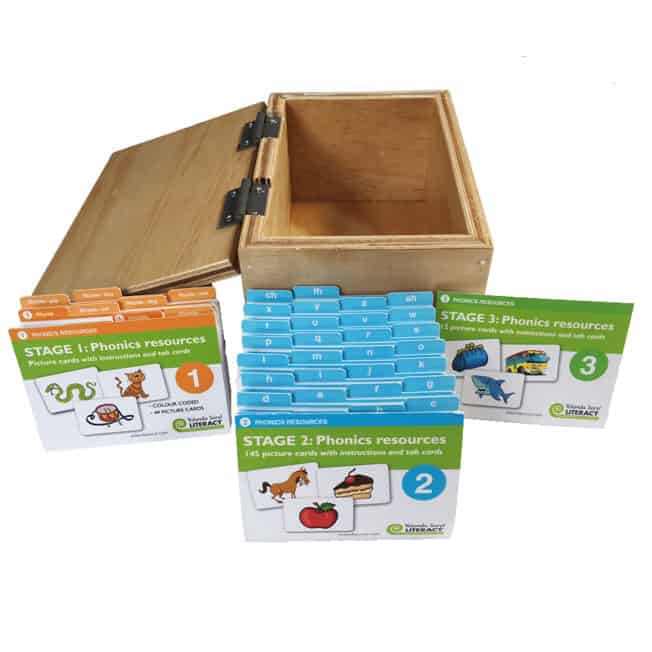 Early Phonics Kit: Stages 1-3 (A7)
Professionally produced picture and word cards in a handcrafted sturdy wooden box with hinged lid.
• Quality laminated card
• A7 sized (rounded edges)
• Colour coded tabs and index
• 100% New Zealand made
• Includes teaching suggestions
Stages 1-3 contains 251 cards including index, tab and instruction cards
Stage 1 – 49 picture cards
Stage 2 – 145 picture cards *
Stage 3 – 12 picture cards
It is a mini sized version of the A5 kit for those working one on one or in small groups on Stages 1-3. Perfect for transition to school programmes, small group or individual phonics lessons, early literacy support or for use in BUZZ and/or Reading Discovery Club. The cards are small so that children can handle them. Touching is helpful for learning and little fingers need little cards.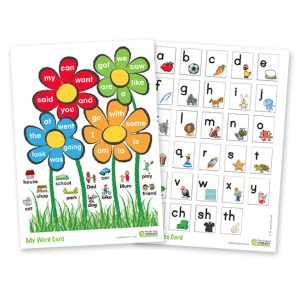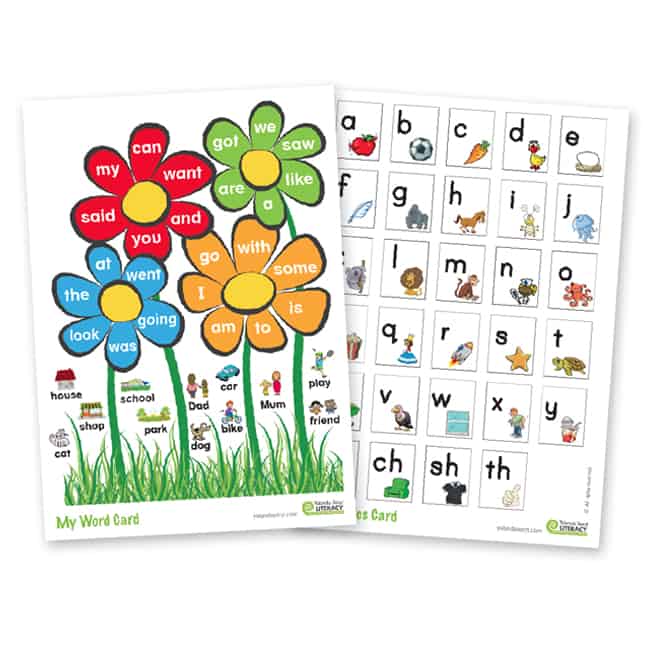 Phonics Words (PW) Card (A7)
Wipeable double sided printed A5 colour card with letters/mnemonics on one side and 25 high frequency words, plus common content words, on the other.
• Handy A5 size for easy storage
• Great for tucking into a child's writing book
• Matches the larger A3 and A2 PW cards that the teacher can use in Shared Writing to model how to apply phonics and graphic knowledge skills in writing
• A vital resource for independence at writing time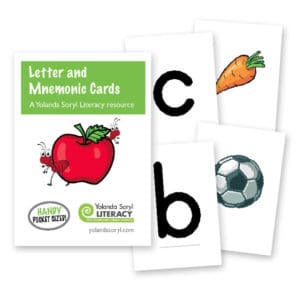 Letter and Mnemonic cards set (A7)
An excellent resource for revising the letter sounds and names and helping children to remember the sound of the letter.
• Laminated double sided A7 (pocket) cards
• Colourful mnemonic pictures
• Includes two 'k' options (straight and curly)
• Comes in a handy cloth bag for convenient and safe storage Our bags are ethically sourced, biodegradable at the end of life and offer a convenient and safe way to store your mnemonic cards.